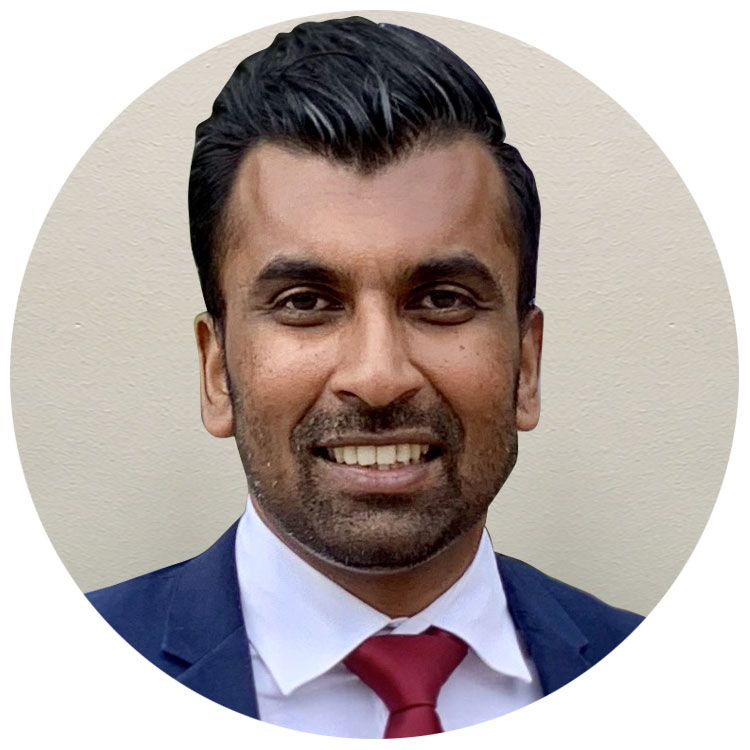 Kish Nadesan
CEO / Senior Physiotherapist
Area of expertise: Hand, spine & hip
Sport: Cricket
Kish Nadesan is the Director/CEO of Sydney Physios and Allied Health Services, who founded the company in 2005 after graduating from the University of Sydney in 2003.
Kish has always had a deep passion for physiotherapy and sports injuries previously working at Westmead and Goulburn Base hospitals.
Kish was also given the opportunity to be the Head clinical physiotherapist at St John of God Hospital a position that allowed him to research the best treatment options following orthopaedic surgery, an area in which Kish has particular interest.
Being a sportsman himself, Kish has given expert advise and treatment to many professional sportsman over the years. One of which is former Australian Cricket Captain Michael Clarke, whom he also played alongside.
Kish is also a current member of the Australian Physiotherapy Association and has been since 2003. As well as treating patients first hand, Kish is continually involved in ongoing research and clinical development in order for him and his team of staff to provide the best quality Allied Healthcare service for the community.
Outside of work Kish enjoys spending time with his family, music, cars and most sports including cricket of which he has played at a representative level in Australia and England.
Kish has recently been selected to represent Australia in Masters Cricket and has just returned from a tour of New Zealand in February 2023.
He is not only helping patients and athletes but is keenly training hard to hopefully be selected to represent Australia in the World Cup which is going to be held in South Africa in early 2024.
Languages spoken: Tamil and English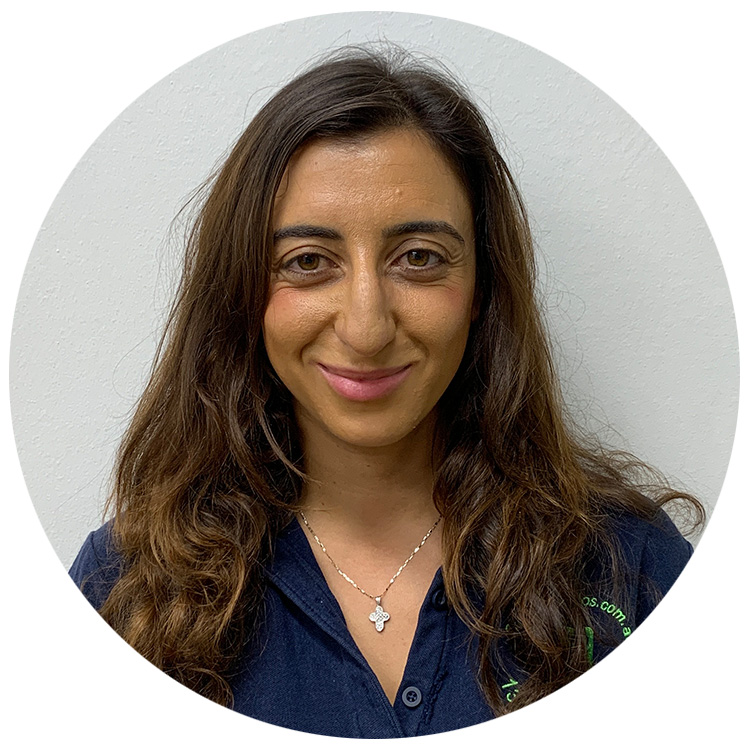 Patricia Issa
COO / Senior Physiotherapist
Area of expertise: Knee, elbow & hand
Having graduated from sydney university more than 10 years ago; Patricia has worked both in the public and private sector. Having worked at westmead hospital, nursing homes and private practice. She has special interest in geriatrics and post operative rehab. 
Languages spoken: Lebanese & English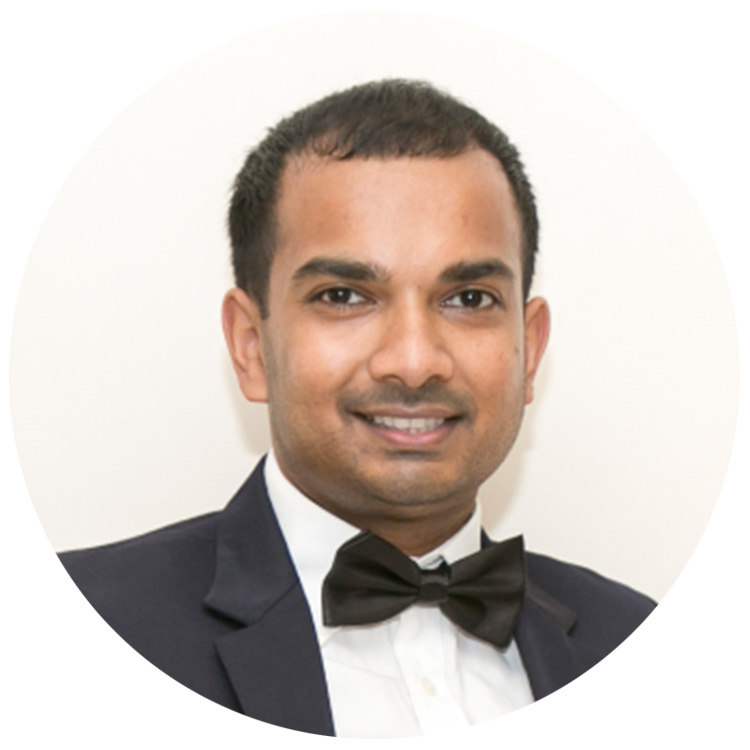 Jana Jayadevan
CFO / Finance Manager
With over 15 years of commercial and professional experience in Australia, Jana offers expertise in the field of taxation, financial reporting, tax planning and advisory to the SME sector.
In addition to his taxation and accounting expertise, Jana acts as a CFO for Sydney Physios providing leadership, direction and management of the finance. He also provides strategic recommendations to the CEO and members of the executive management team. He manages the processes for financial forecasting and budgets and overseeing the preparation of all financial reporting.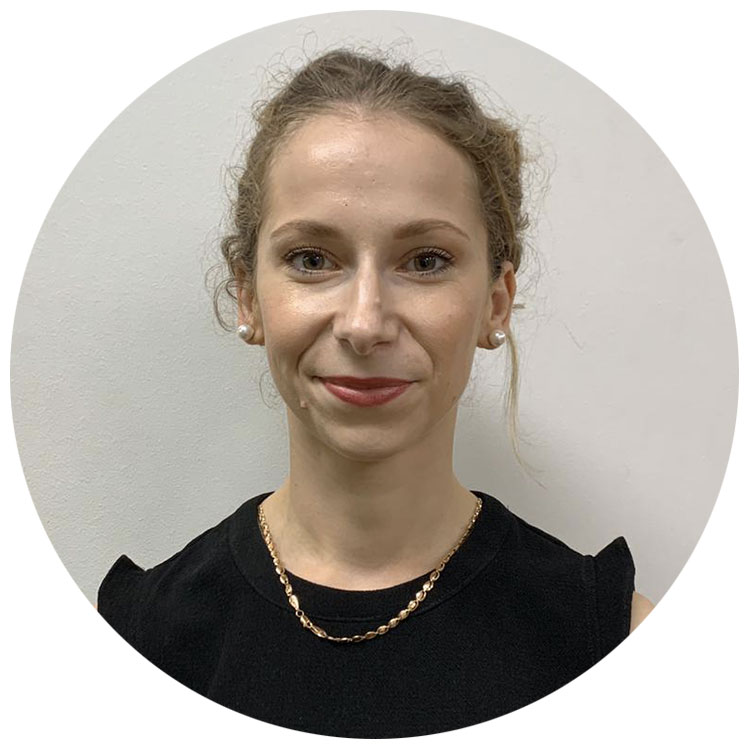 Monika Krecijasz
GENERAL Manager
Monika is a highly accomplished General Manager, renowned for her expertise in both Psychology and Business. With a solid foundation in these disciplines, Monika drives success in the Allied Healthcare industry by leveraging her understanding of human behavior and strategic business management.
With a degree in Psychology, Monika possesses a deep insight into the complexities of human cognition, emotions, and well-being. This knowledge empowers her to develop strategies that prioritise client and staff satisfaction, ensuring a compassionate and holistic approach to healthcare.
Outside of work, Monika enjoys spending quality time with her family, actively engaging in community service initiatives, and advocating for mental health awareness.
Languages spoken: Polish, French, and English.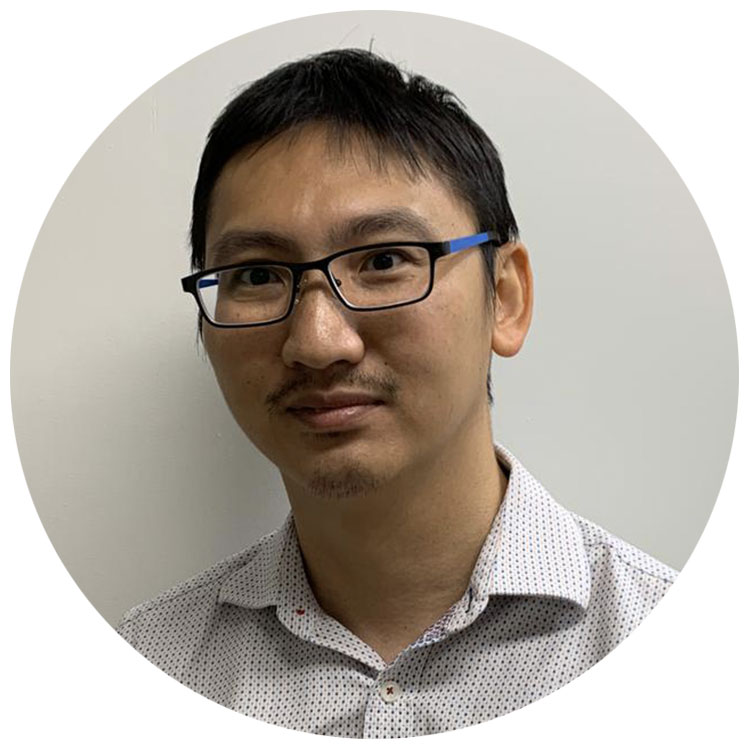 Hai Ngo
Clinical Educator / Senior Physiotherapist
Hai Ngo has worked with Sydney Physios since 2008 after graduating from the University of Sydney. Since graduating, Hai has gained experience in public hospitals in orthopeadics and rehab as well as in Private Sector with acute and chronic pain. Hai has particular interests in sports injury, and musculo-skeletal injuries. He is currently involved with clinical education of staff and students.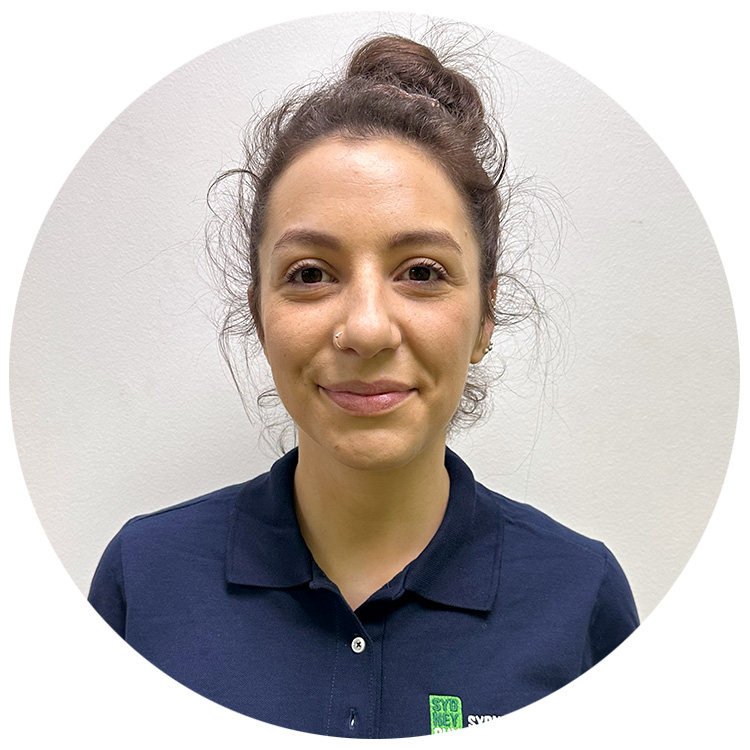 Kaylee Galea
Junior Practice Manager
Kaylee
 is a Human Resource graduate with a passion for the best customer experience. 
As part of the front desk team, 
Kaylee
strives to ensure all patients receive a smooth process from start to finish at Sydney Physios.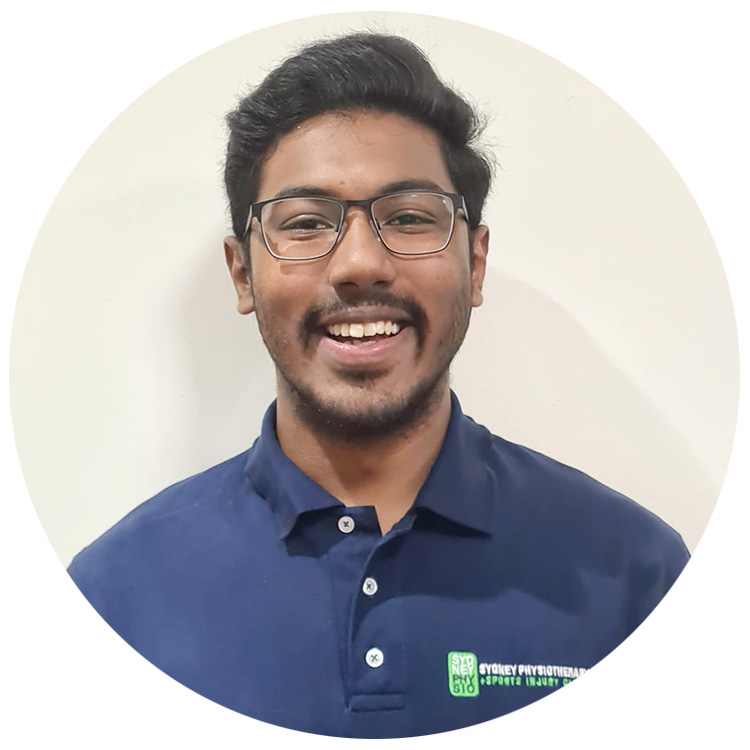 Hary Nethra
Physiotherapist
Area of expertise:
Neck, shoulders, knees and ankles
Sport: Oztag
Hary graduated from Western Sydney University with a Bachelor of Physiotherapy. He has a keen interest in sport-related injuries and post-operative rehabilitation. Hary is an avid fan of most sports including cricket, soccer, footy and F1. When he isn't working you can catch him playing Oz-Tag, bouldering, at the gym or out on a hike!
Languages spoken: Tamil and English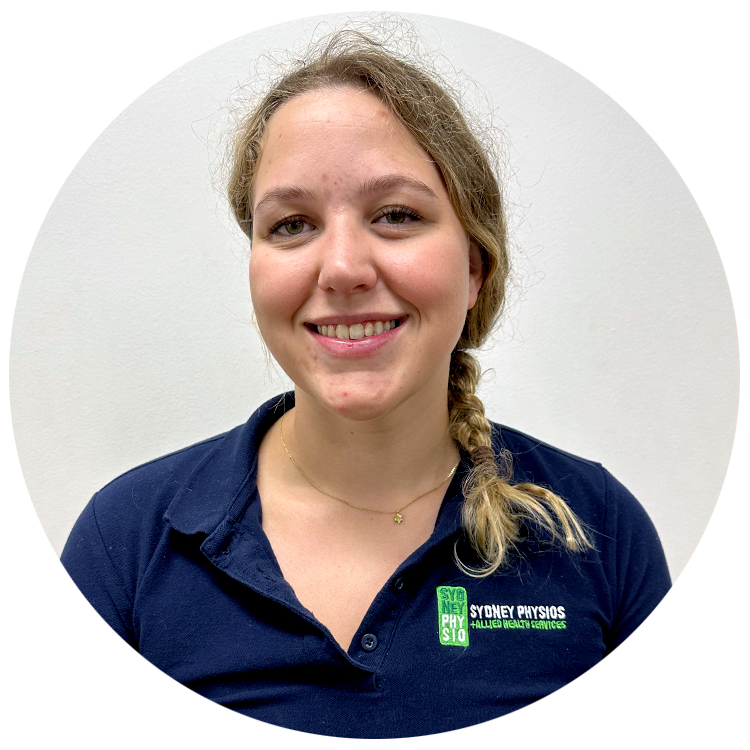 Natalie Prout
Physiotherapist
Sport: Water Polo
Natalie completed her Bachelor of Physiotherapy at the Australian Catholic University, establishing a solid foundation in her profession. Her upbringing immersed in sports and personal experiences as a patient have bestowed upon her a unique ability to empathize with her patients. This empathetic connection allows Natalie to establish a strong rapport and understanding with those under her care.
During her leisure time, Natalie actively engages in water polo, demonstrating her dedication to maintaining a physically active lifestyle. Her professional interests primarily lie in orthopedics and sports injury rehabilitation, areas where she consistently seeks to expand her knowledge and expertise.
Languages spoken: English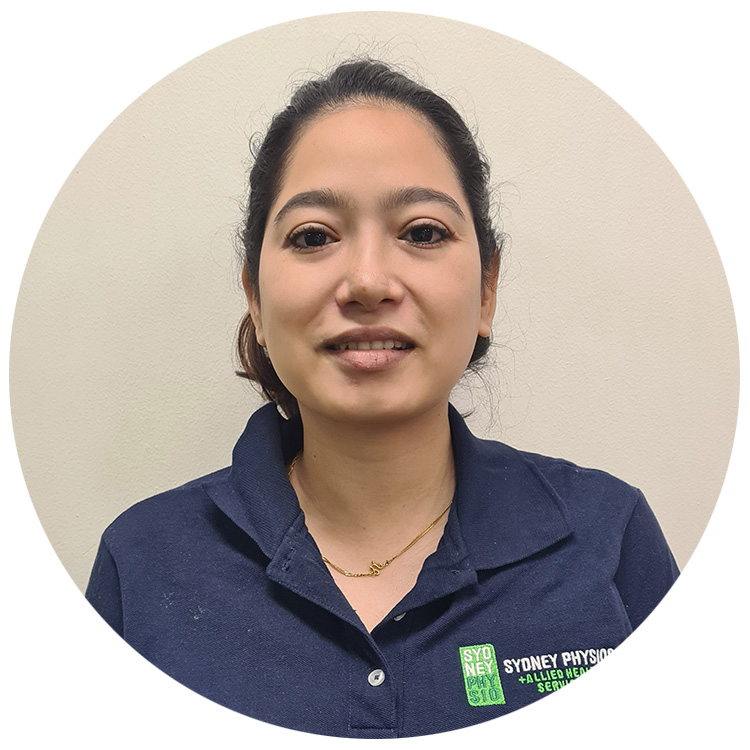 Alisha Bista
Physiotherapist
Alisha is a certified physiotherapist with three years of experience overseas who is presently pursuing a master's degree at Australian Catholic University in leadership and healthcare management (North Sydney). She is committed to delivering patient care from the best of both worlds as an assistant physio while working towards the physio registration process in the Australian physiotherapy board. Alisha is an extremely creative person outside of work. She enjoys sketching, taking pictures, and designs content for a family online business in her spare time.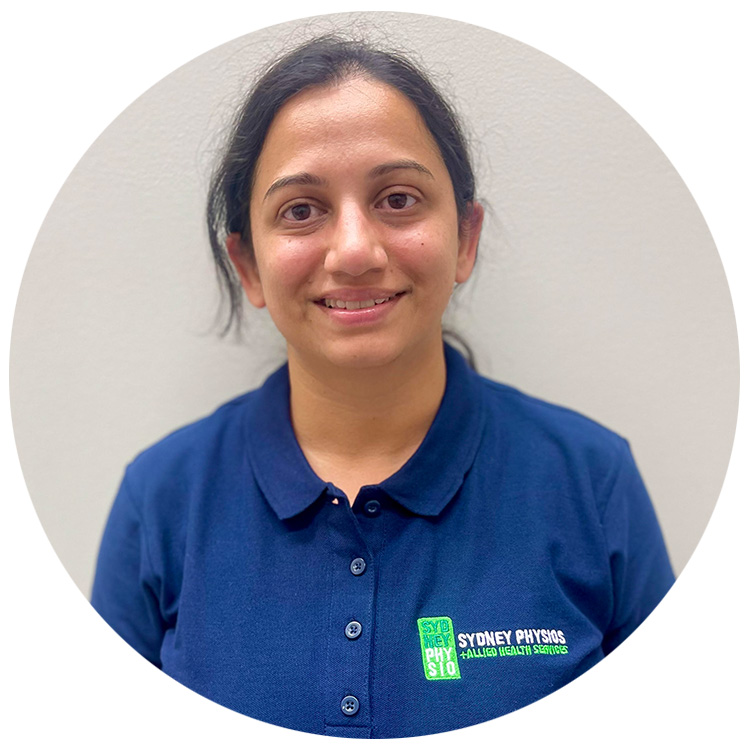 Ashita Ferrao
Physiotherapist
Ashita holds both Bachelor's and Master's degrees in Physiotherapy from India, and her journey has taken her through professional experiences in India and the USA before settling down in Sydney. She firmly believes that it's never too late to prioritize your health and is deeply passionate about helping people lead active lives. She is experienced in addressing musculoskeletal issues and sports injuries, including post-operative rehabilitation. In her free moments, you'll find her indulging in gardening, painting, and crocheting.
Languages spoken: Hindi, Konkani, Kanada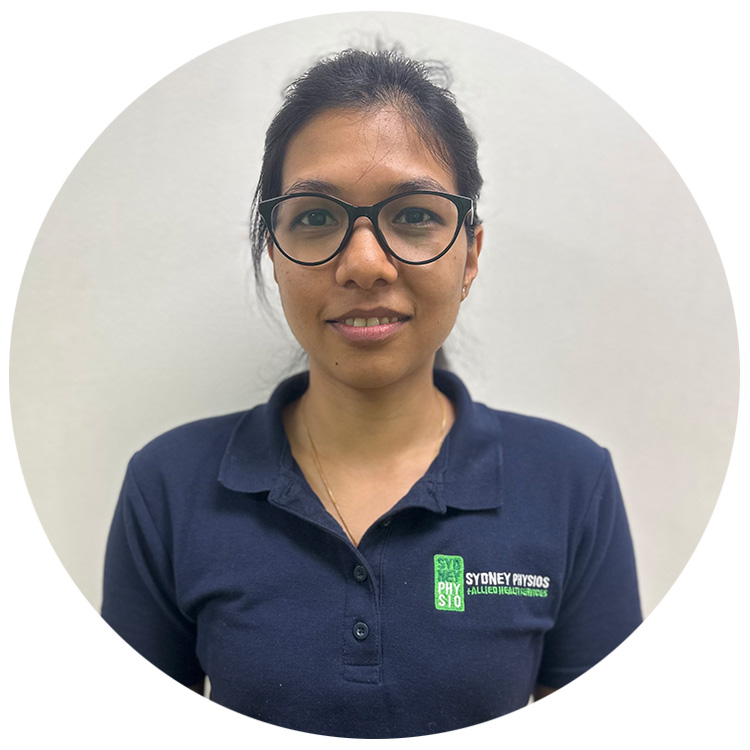 Shreya Shrestha
Physiotherapist
Shreya holds a Bachelor's in Physiotherapy from Nepal and boasts four years of international physiotherapy experience. She is registered with the Australian Physiotherapy Board, signifying her commitment to high-quality care for her patients.
Outside of work, Shreya enjoys hiking, reading novels, and maintaining her physical fitness. She values spending quality time with her family and friends.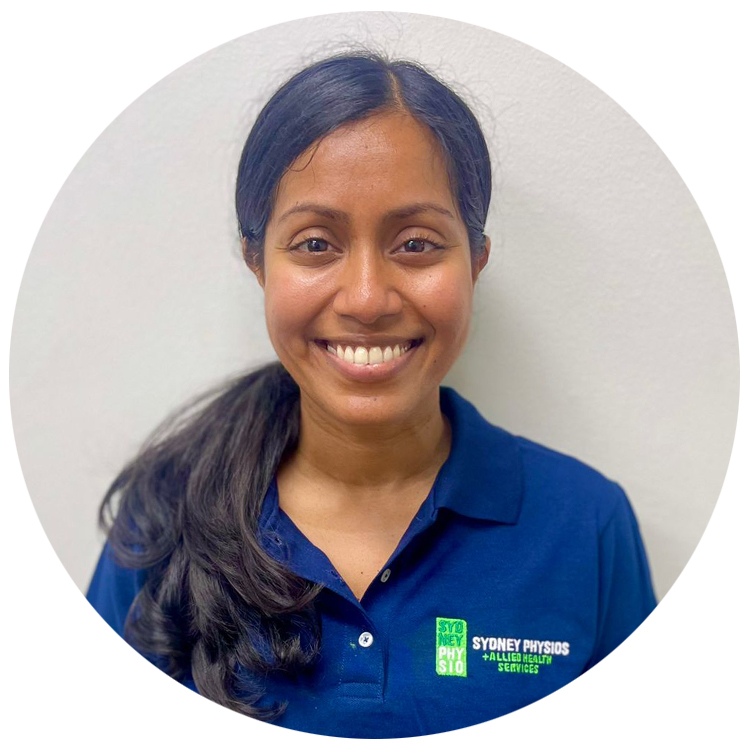 Roshini Nadarajah
Women's Health Physiotherapist
Roshini has over 10 years of experience as a physiotherapist and has further completed her Master in Clinical Physiotherapy: Continence & Women's Health. She has worked across private and public maternity hospitals in Brisbane, Perth and she currently works at Westmead Hospital.
Roshini is dedicated to the treatment of women with bladder dysfunction, bowel dysfunction, prolapse, postnatal conditions, sexual dysfunction, or pelvic pain.
She grew up in the western suburbs of Sydney and she feels a strong affiliation towards the diverse community she grew up in. She is focused on providing much needed women's health services back to this community.
Roshini also loves fitness, quality time with friends and family, meditation, and dark chocolate.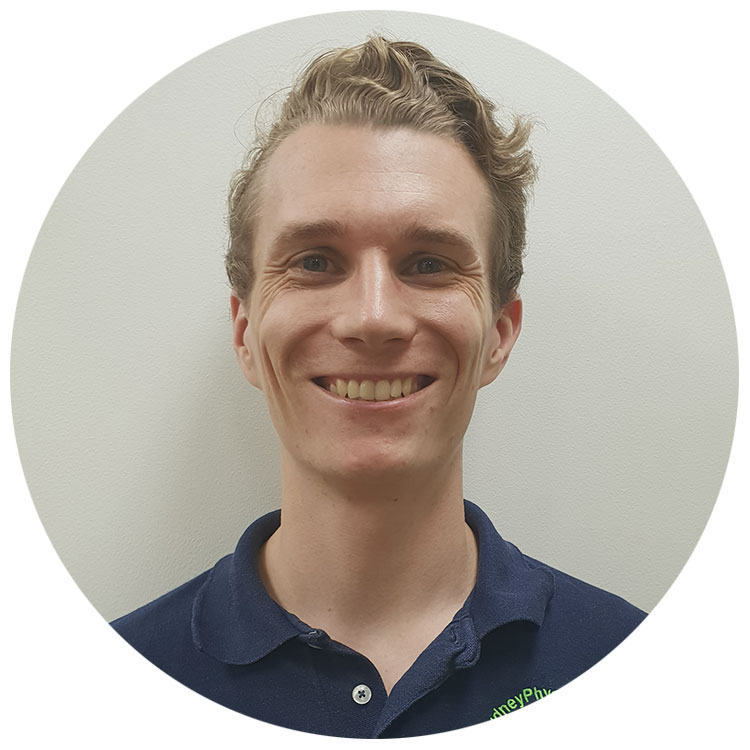 David Inglis
Exercise Physiologist
Sport: Soccer
David joined the Sydney Physios team in September 2013 as an accredited Exercise Physiologist, having earned a degree in Health and Exercise Science (Honours) from the University of New South Wales. Since graduating, he has gained experience working with patients with a variety of conditions, from musculoskeletal and neuromuscular to cardiopulmonary and metabolic. Currently, David is also working at Concord Hospital in association with the NSW Institute of Sports Medicine, helping to run a Metabolic Exercise Rehabilitation Clinic for high risk individuals.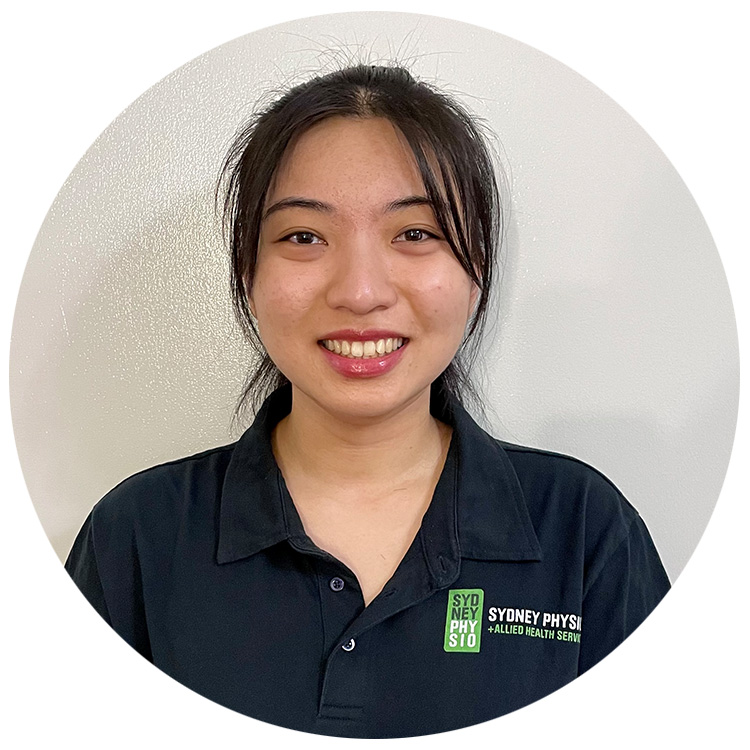 Bianca Kwok
Exercise Physiologist
Sport: Netball
Bianca graduated from the University of New South Wales with a Bachelor of Exercise Physiology. She has dabbled in all kinds of sports ranging from netball to cross country running and engages in regular exercise, hence she understands the benefits of sports and exercise. She is passionate about helping people to live life to their fullest through an individualised and evidence-based approach. During her spare time, she enjoys baking sweet treats and spending time with family and friends.
Languages Spoken: Cantonese, Mandarin, and English
Dr Zara Nikbin has been working as a fully qualified podiatrist since 2001. Prior to that she was a medical scientist after obtaining an Bachelor of Science degree from Uni Of NSW with an Anatomy Major. She practices all aspects of Podiatry. Some conditions she treats are Corns, Calluses, Ingrown toe nails, Flat feet, and In toe gait/walking and growing pains. She also treats foot, ankle, knee hip and lower back pain as they could be due to the way we stand and walk. She also has many years of experience in the care of diabetic feet.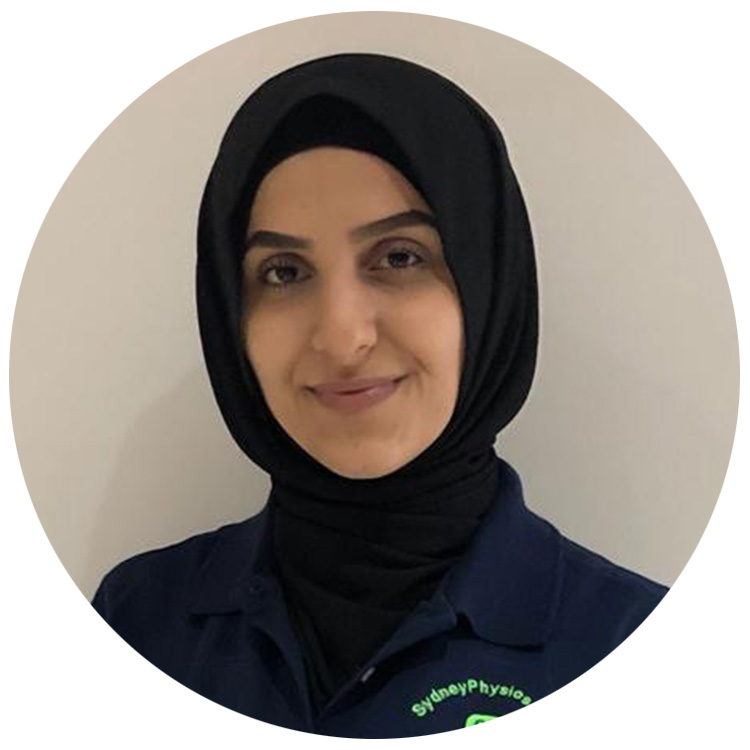 Sarah is an Accredited Practising Dietitian, with a Bachelor of Nutrition and Food Science and a Masters of Nutrition and Dietetics. She is passionate about educating individuals on how to develop and maintain healthy eating habits. She loves food and understands the importance of an individualised approach to healthy eating and enjoying a balanced lifestyle.
Sarah also loves spending time with her family and friends and anything that involves a little adventure.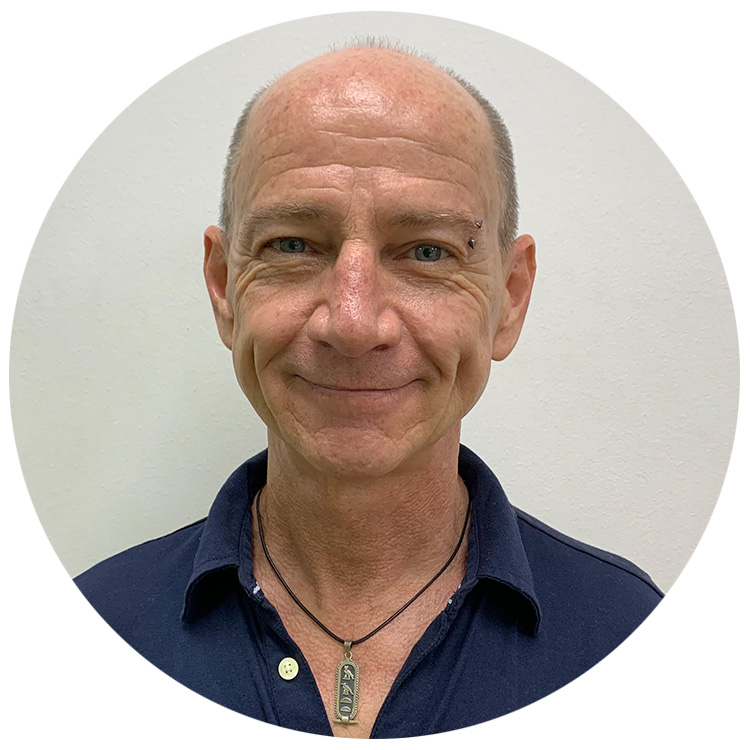 Matt Smith
Massage Therapist
Matt is a qualified remedial massage therapist and completed a diploma in remedial massage with the NSW School of Massage, and is a member of multiple massage associations.
Matt's massage treatments incorporate a blend of these modalities to help identify underlying client conditions that can contribute to, even exacerbate the presenting injuries or dysfunction, and resetting muscle memory and learning limitations. He has worked with professional sporting teams, public events, corporate clients, palliative care, aged care, chiropractors, physiotherapists, oncology support, and everyday people who like to keep fit.