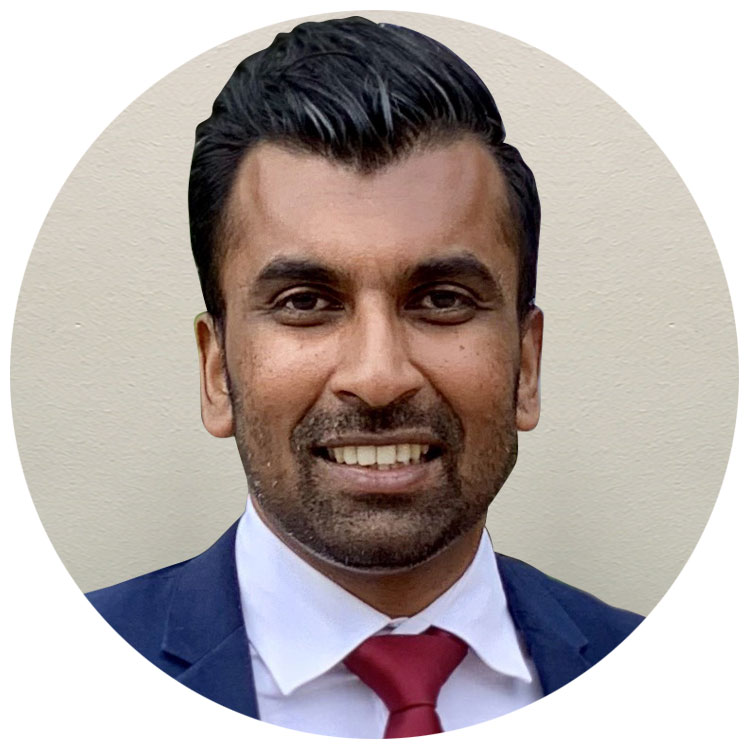 Kish Nadesan
CEO / Senior Physiotherapist
Area of expertise: Hand, spine & hip
Kish Nadesan is the Director of Sydney Physiotherapy and Allied Health Services, who founded the company in 2005 after graduating from the University of Sydney in 2003. Kish has always had a deep passion for physiotherapy and sports injuries previously working at Westmead and Goulburn Base hospitals.
Kish was also given the opportunity to be the Head clinical physiotherapist at St John of God Hospital a position that allowed him to research the best treatment options following orthopaedic surgery, an area in which Kish has particular interest.
Being a sportsman himself, Kish has given expert advise and treatment to many professional sportsman over the years. One of which is former Australian Cricket Captain Michael Clarke, whom he also played alongside.
Kish is also a current member of the Australian Physiotherapy Association and has been since 2003. As well as treating patients first hand, Kish is continually involved in ongoing research and clinical development in order for him and his team of staff to provide the best quality Allied Healthcare service for the community.
Outside of work Kish enjoys music, writing and most sports including cricket of which he has played at a representative level in Australia and England. Since retiring from cricket he has taken up a new interest in Triathlons and is looking to compete soon.
Languages spoken: Tamil and English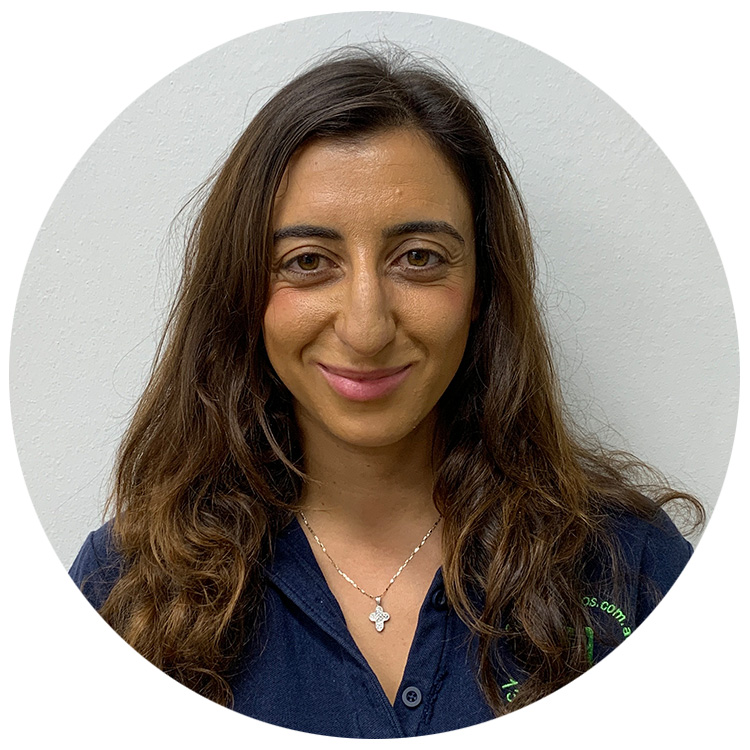 Patricia Issa
COO / Senior Physiotherapist
Area of expertise: Knee, elbow & hand
Having graduated from sydney university more than 10 years ago; Patricia has worked both in the public and private sector. Having worked at westmead hospital, nursing homes and private practice. She has special interest in geriatrics and post operative rehab. 
Languages spoken: Lebanese & English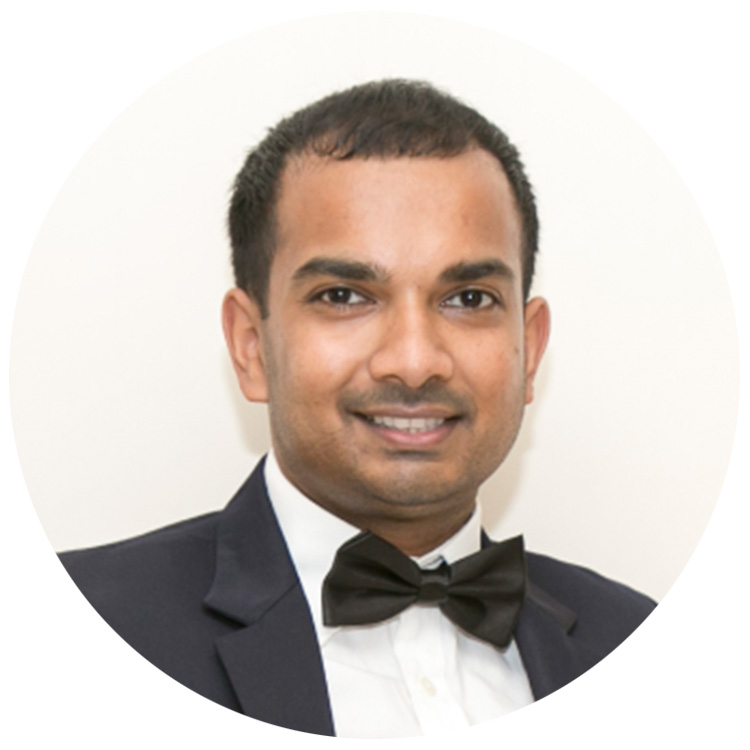 Jana Jayadevan
CFO / Finance Manager
With over 15 years of commercial and professional experience in Australia, Jana offers expertise in the field of taxation, financial reporting, tax planning and advisory to the SME sector.
In addition to his taxation and accounting expertise, Jana acts as a CFO for Sydney Physios providing leadership, direction and management of the finance. He also provides strategic recommendations to the CEO and members of the executive management team. He manages the processes for financial forecasting and budgets and overseeing the preparation of all financial reporting.
Monika Krecijasz
GENERAL Manager
Monika is a Psychology and Business Administration graduate coming to Sydney Physios with a strong focus on providing and maintaining quality service that is delivered in a professional and caring way. Patients or families who wish to speak to her about any issues in relation to our practice are most welcome, all feedback, suggestions are an opportunity for us to improve.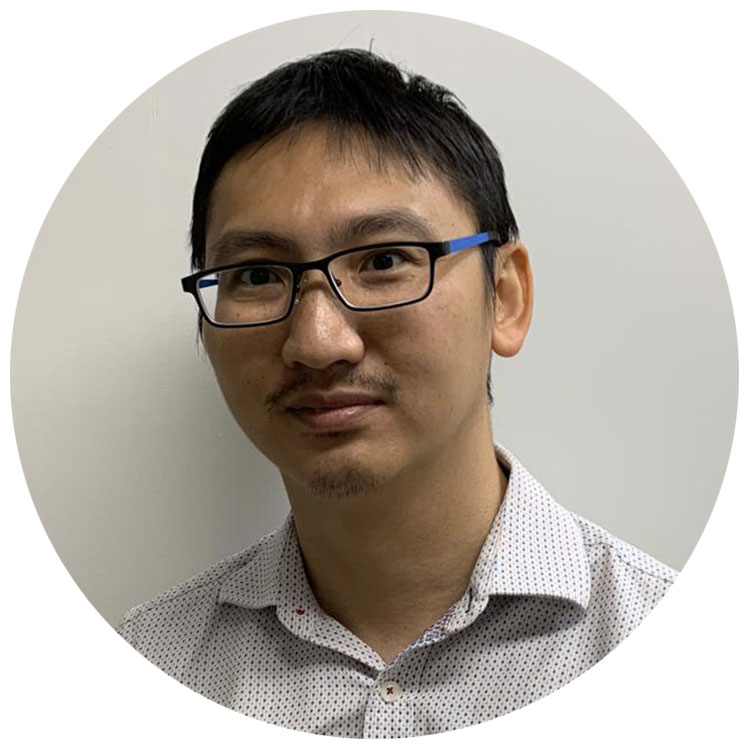 Hai Ngo
Clinical Educator / Senior Physiotherapist
Hai Ngo has worked with Sydney Physios since 2008 after graduating from the University of Sydney. Since graduating, Hai has gained experience in public hospitals in orthopeadics and rehab as well as in Private Sector with acute and chronic pain. Hai has particular interests in sports injury, and musculo-skeletal injuries. He is currently involved with clinical education of staff and students.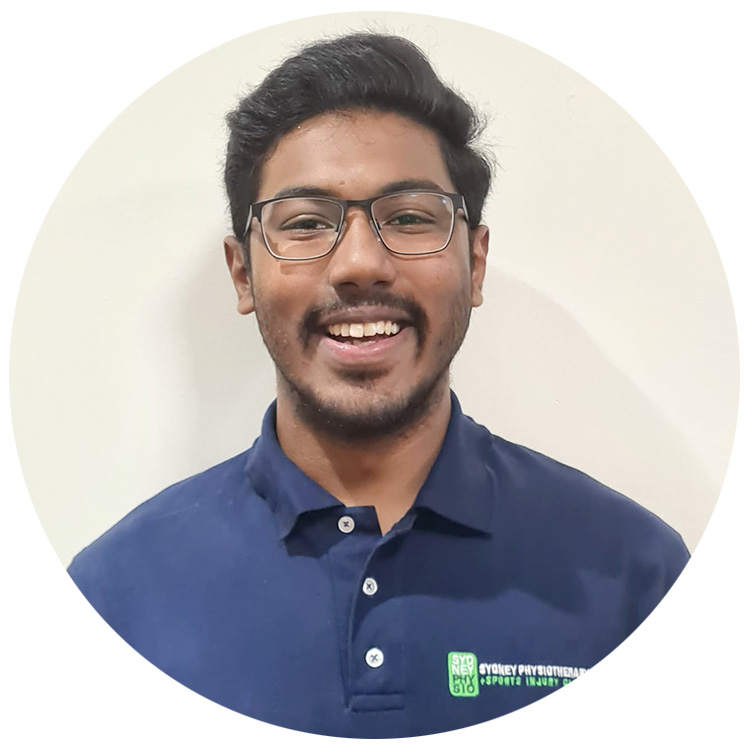 Hary Nethra
Physiotherapist
Area of expertise:
Neck, shoulders, knees and ankles

Hary graduated from Western Sydney University with a Bachelor of Physiotherapy. He has a keen interest in sport-related injuries and post-operative rehabilitation. Hary is an avid fan of most sports including cricket, soccer, footy and F1. When he isn't working you can catch him playing Oz-Tag, bouldering, at the gym or out on a hike!
Languages spoken: Tamil and English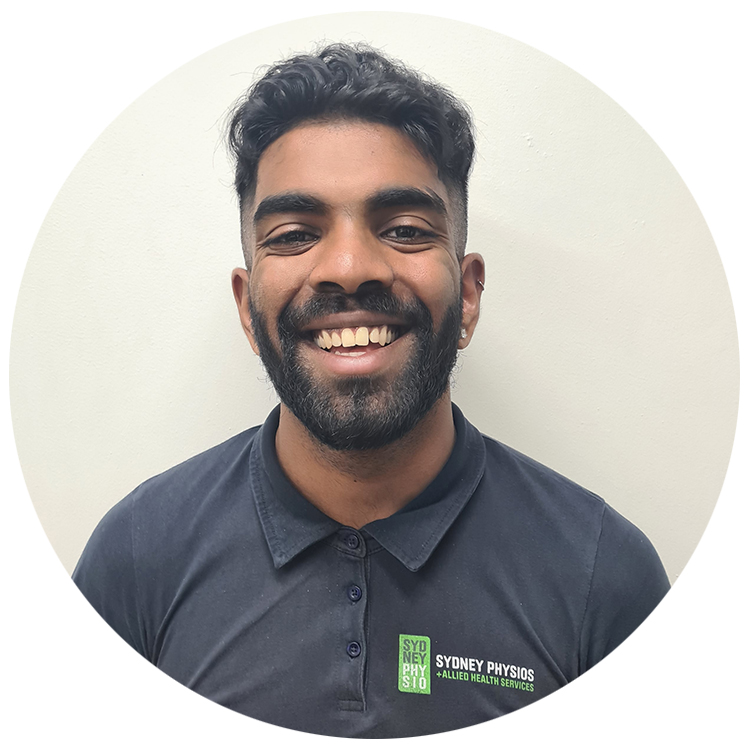 Athyban Kumanan
Physiotherapist Assistant
Athyban is currently studying a Bachelor of Physiotherapy at Australian Catholic University (North Sydney). As a physiotherapist assistant, Athyban is driven to aid his fellow Sydney Physios staff in providing utmost care for each patient, whilst continuing to learn the ropes as a student physiotherapist. Outside of work, Athyban is an avid sportsman, playing competitively in Cricket and Oztag, and takes an active interest in Tamil Cinema and music. 
Languages spoken: Tamil and English 
David Inglis
Exercise Physiologist
David joined the Sydney Physios team in September 2013 as an accredited Exercise Physiologist, having earned a degree in Health and Exercise Science (Honours) from the University of New South Wales. Since graduating, he has gained experience working with patients with a variety of conditions, from musculoskeletal and neuromuscular to cardiopulmonary and metabolic. Currently, David is also working at Concord Hospital in association with the NSW Institute of Sports Medicine, helping to run a Metabolic Exercise Rehabilitation Clinic for high risk individuals.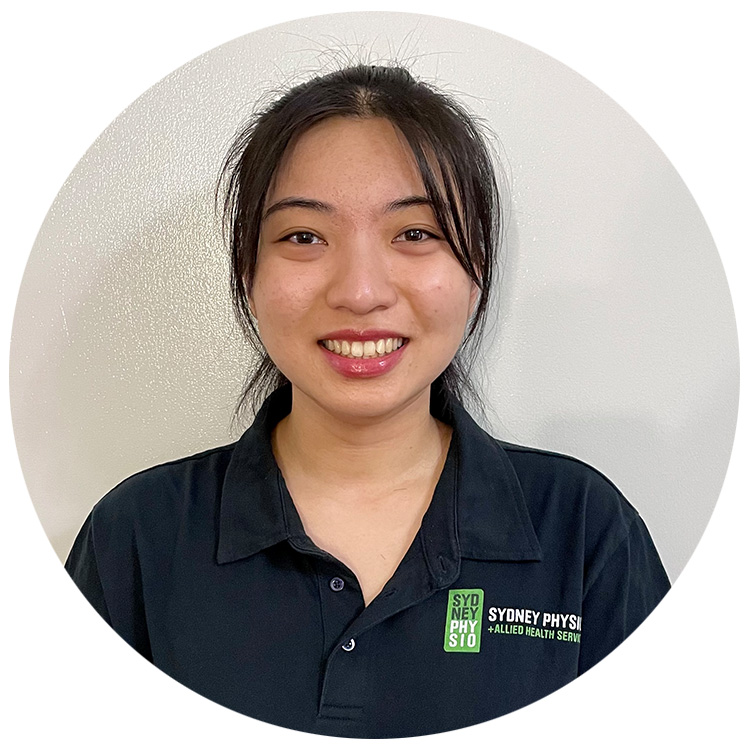 Bianca Kwok
Exercise Physiologist
Bianca graduated from the University of New South Wales with a Bachelor of Exercise Physiology. She has dabbled in all kinds of sports ranging from netball to cross country running and engages in regular exercise, hence she understands the benefits of sports and exercise. She is passionate about helping people to live life to their fullest through an individualised and evidence-based approach. During her spare time, she enjoys baking sweet treats and spending time with family and friends.
Languages Spoken: Cantonese, Mandarin, and English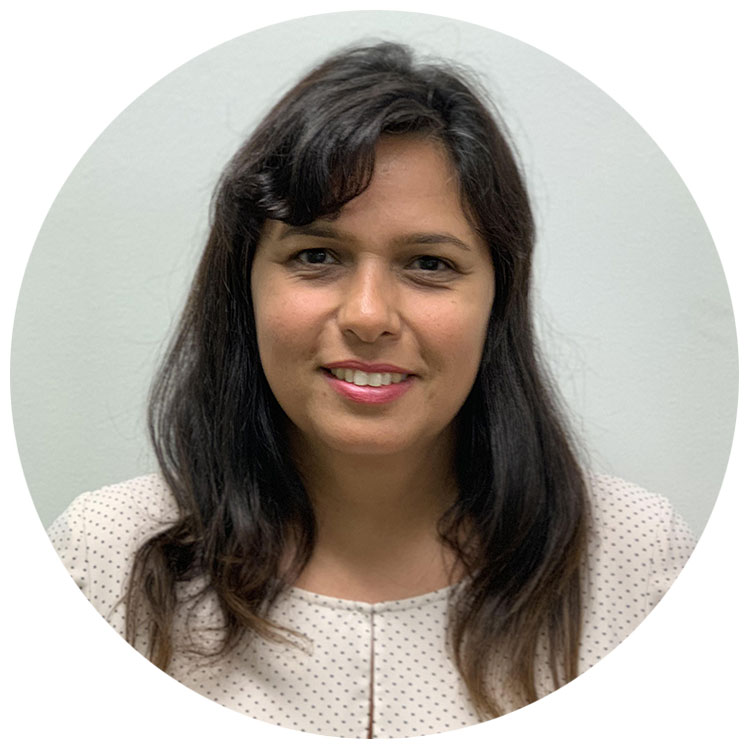 Dr Zara Nikbin has been working as a fully qualified podiatrist since 2001. Prior to that she was a medical scientist after obtaining an Bachelor of Science degree from Uni Of NSW with an Anatomy Major. She practices all aspects of Podiatry. Some conditions she treats are Corns, Calluses, Ingrown toe nails, Flat feet, and In toe gait/walking and growing pains. She also treats foot, ankle, knee hip and lower back pain as they could be due to the way we stand and walk. She also has many years of experience in the care of diabetic feet.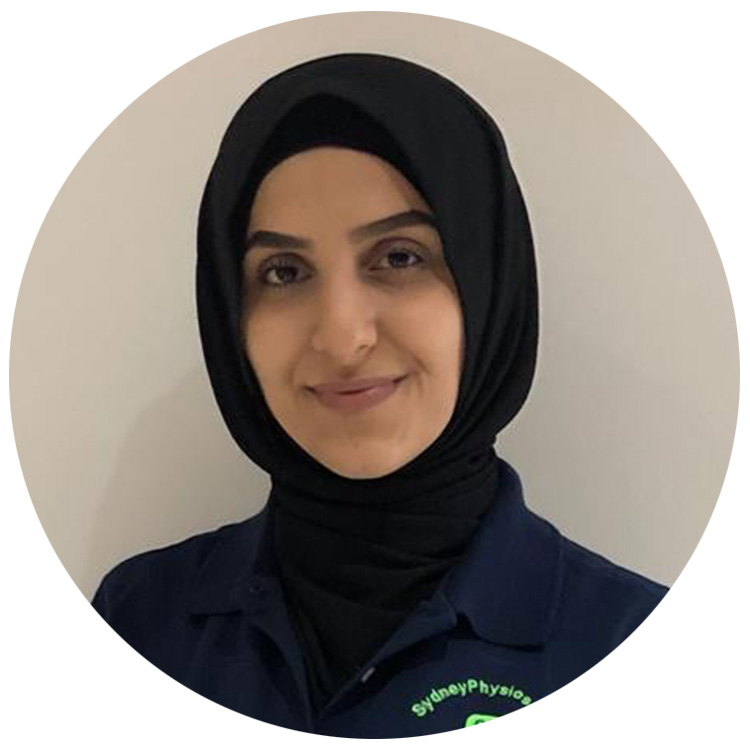 Sarah is an Accredited Practising Dietitian, with a Bachelor of Nutrition and Food Science and a Masters of Nutrition and Dietetics. She is passionate about educating individuals on how to develop and maintain healthy eating habits. She loves food and understands the importance of an individualised approach to healthy eating and enjoying a balanced lifestyle.
Sarah also loves spending time with her family and friends and anything that involves a little adventure.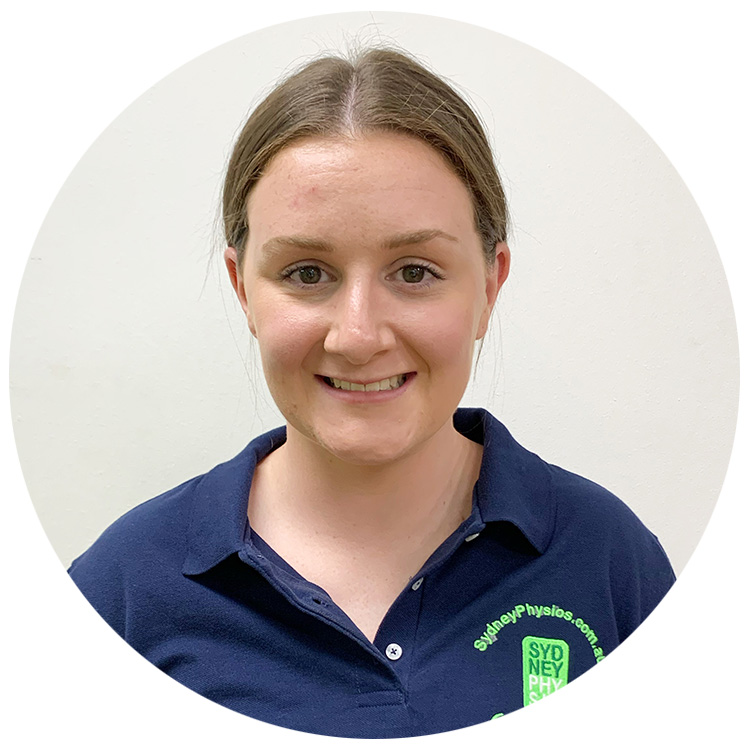 Maddy Robertson
Front Desk
Maddy is currently studying a certificate II in Animal Studies, to complete a Certificate IV in Vet Nursing. Maddy is extremely friendly and professional and will handle any questions or queries patients may have. As a Receptionist, she strives to ensure all patients are cared for, and have the best experience possible.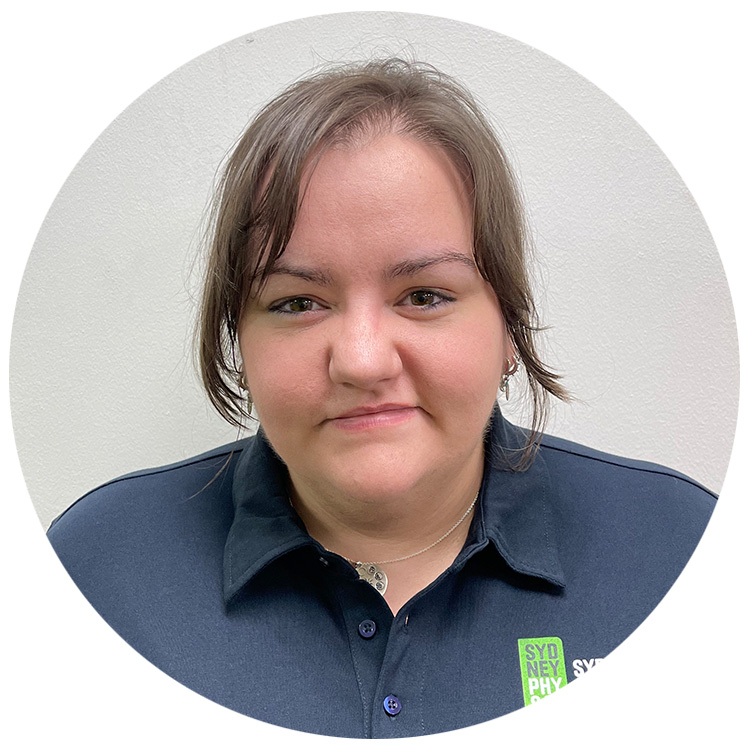 Maxine Sundic
Receptionist
Maxine graduated with a degree in literature. She is bright, approachable and willing to help all patients with any questions or concerns they may have. As part of the front desk team, Maxine will make sure patients are well looked after & have a pleasant experience at Sydney Physios.